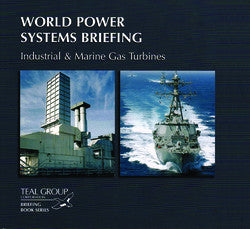 World Power Systems Briefing: Industrial & Marine Gas Turbines
World Power Systems Briefing– Industrial & Marine Gas Turbine covers the dynamic industrial and marine gas turbine marketplace. The Market Overviews take an inside, in-depth look at industrial gas turbines, marine gas turbines, and small turbine programs around the world. The Company Overviews gain a new perspective on the leading companies with their industrial and marine turbine programs. The Program Briefings review each program inside and out – from background and history to forecasts and applications. Each briefing includes a program summary, production forecast, applications, technical specifications, current developments and orders, and a listing of customers and competitors – plus up-to-date contact information.
Market overviews are provided to examine the overall market broken down into pertinent segments and provide 10-year forecasts of production requirements. Each program report provides background information, competitive analysis, specifications and forecasts of annual production requirements over the next decade for each engine family. Also included are appendices that document recent production contracts organized by both region and engine family. In addition, an appendix with a consolidated listing of production forecasts is provided.
This product is available in combo with World Power Systems Briefing: Aero Gas Turbines.
Click here to view the
World Power Systems Briefing: Two Volume Set
---
We Also Recommend